Back to Nature Days at Bradford Woods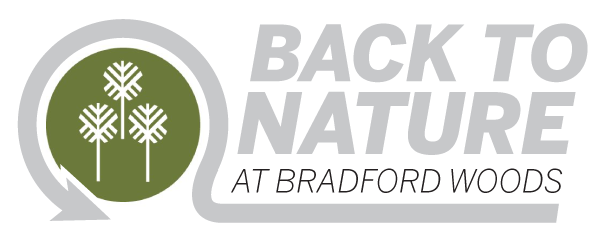 In the midst of COVID-19, we know families are looking for ways to recreate and enjoy togetherness while being mindful of physical safety guidelines, including physical distancing. Thanks to a generous grant from the National Recreation Foundation, we'll be opening our doors to families for free outdoor recreation on several weekend days this September.
Each family will receive a welcome packet with a map along with a bottle of water and face mask for each family member. Guests at Back to Nature days can participate in the following self-guided activities:
Hiking on Bradford Woods's numerous accessible and rugged hiking trails.
Fishing in Old Swimmin' Hole Lake (from the shore). Poles will be provided and sanitized.
A craft station for kids.
An "Amazing Race" activity with various challenges that can be completed by each family.
Bradford Woods staff members will be on-hand to provide guidance and ensure safety guidelines are being observed but these activities are meant to be completed by families independently and at their own pace.
To attend one of our FREE Back to Nature Days, RSVP below.